Right now there are thousands and even millions of posts, discussions, and training on social media marketing.
That's not good if you're interesting in finding true, quality information and training when it comes to really learning how to use social media the right way to market your business.
Why?
Because 99% of that information is either outdated, doesn't have a good structure or outline to teaching you the information correctly, or is just flat out dangerous to your business.
Looks, there's a TON of 'social media experts' now in the world that care more about making money than actually delivering quality training.
That's why I've decided to dedicate a post to reviewing and outlining the best social media marketing courses available to date online as well as the best social media marketing books available.
These courses cover specifically social media training only and are presented in no specific order. Please note that these are online or in home training courses, not one time webinars, one-one-one sessions, consultations, or marketing events.
The courses and books were chosen based on
quality of the training ability (is it taught in a way that everyone can understand?)
quality of information (meaning… does it work? is it up-to-date? is there proof behind this?)
price of the course or book
As you will see in the social media marketing courses below, all of the creators behind these courses I recommend actually applied the information in real life beforehand and got proven results.
It's no coincidence that the most in-depth and helpful courses had creators who were at the top of that specific channel they were teaching about.
That being said, let's take a look at the top social media training courses and programs today.
.
1. The Power of Pinning by Melanie Duncan
The Power of Pinning is an online training course designed to help you get results from Pinterest. Out of all the courses I went over, this was by far the best when it comes to learning Pinterest, and one of the best social media courses.
This course is broken down into several modules including 'How to Optimize Your Profile for Traffic and Sales' 'Strategies for Surpassing the Competition' 'A Step-by-Step System for Successful Content Creation' 'An Inside Peak at the Brands Who Are Doing it Best' 'How to Increase Your Visibility and Grow Your Brand' 'Simple Strategies for Getting Lots of Followers' 'The Secret to Amplifying Your Results'
This course is taught by Melanie Duncan who after researching has been using Pinterest and getting great results for various businesses she and her husband run together including a home decor one.
There are a lot of Pinterest courses that tell you how to get started, but this one separated itself simply because it went way more in depth with examples, techniques, and strategies from a variety of businesses.
.
.
2. FB Marketing Advanced University by Jon Loomer
Jon Loomer has positioned himself as one of, if not the leading expert on Facebook marketing today. Like his blog, his FB Marketing Advanced University does not disappoint either. Jon really dives into using Facebook's most power tool, the power editor in this course.
Jon's course contains multiple sections of lessons from beginner to advanced strategies. Both written and video Facebook lessons. Daily assignments to hold yourself accountable.
.
.
3. FB Ads Academy 2.0 by Brian Moran
This was one of, if not the best Facebook Ads course I went through and is great for both business owners and single affiliate type marketers. This dives into everything as far as lead generation campaigns, a workshop on creating the ads, ways to validate ideas, and more. This course evolved from the 'Get 10K Fans' training.
Sadly, the creator Brian Moran has recently closed access to this training.
To get on the signup list for FB Ads Academy 3.0, please visit http://facebookadsacademy.com
.
.
4. Instagram Impact by Chalene Johnson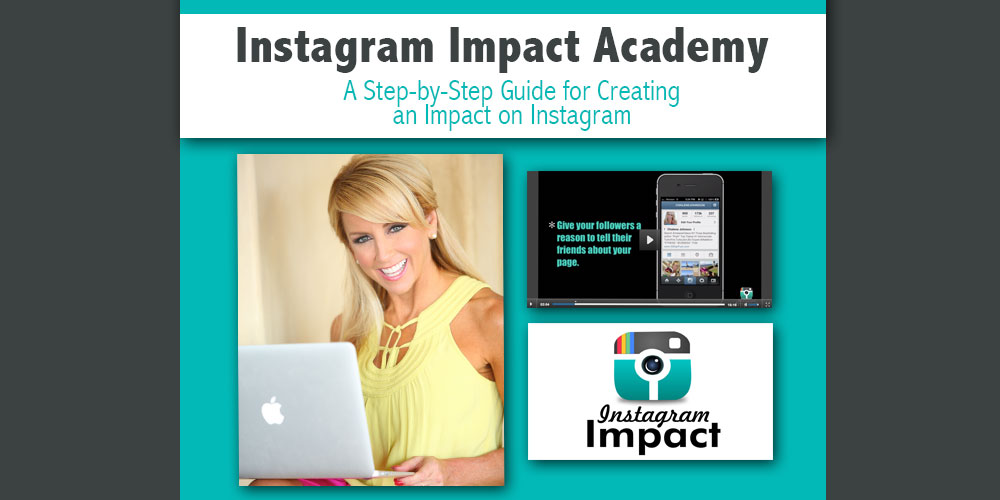 Like some of the other experts mentioned in this post, Chalene Johnson, the creator of Instagram Impact had built a successful business involving Instagram marketing long before she started teaching how to do it.
Inside the course, you will learn how to locate and engage target markets, grow your account quickly, use apps and 3rd party tools to optimize your account, excellent branding strategies, and more.
Instagram is quickly becoming the 'new Facebook' in many ways and it's essential to start getting a presence on it.
.
.
5. Linkedinfluence
Over 18k people have purchased this course and there is a reason way. After reviewing LinkedIn training courses, this is the best one I could find for marketing yourself on LinkedIn as well as getting jobs/clients from the channel.
Linkedinfluence dives into how to market on Linkedin even if you don't have a large budget, how to optimize your profile for targeted keywords, how to network correctly, how to get the most out of your sales using LinkedIn's advertising platform, and is available to be accessed from all devices.
The program is taught by Trevor Turnbull, a LinkedIn keynote speaker and was helped marketed and put together by Lewis Howes.
.
.
6. FBinfluence 2.0
FBinfluence 2.0 is a course designed to help you get the most of out engaging and growing your Facebook audience with an emphasis on engagement techniques.
This course is designed by Andrea Vahl, the author of Facebook Marketing for Dummies, and Sean Malarkey. Inside it includes the following modules…
Module 1. The Foundation for Facebook Success
Module 2. Growing a Lucrative Fan Base
Module 3. Building your Authority and Becoming the Go-To-source
Module 4. Turning Fans into Loyal Customers
as well as several bonuses including 3 Ways to Use FB Groups to Attract and Keep Customers and 'Members Only' Training Workshops each time Facebook makes a change or update.
Facebook is constantly making changes to their algorithm and more so it was good to finally find a course that would update or provide additional training for new updates/strategies.
To learn more about FBinfluence please visit http://fbinfluence.com 
.
.
7. Jumpstart Your Facebook Marketing with Amy Porterfield
One of the reasons this new program from Amy Porterfield was recommended is because it implements direct response marketing strategies along with Facebook advertising and growth ones. Amy Porterfield, a leading Facebook marketing keynote speaker and expert, shows you how to help build your email list from your FanPages and Facebook.
The truth is, Facebook is becoming increasingly hard to sell actually products on to your fans, and Amy's course takes this into account when it teaches you how to get the best ROI from your FanPage and campaigns. Inside, Amy dives into branding strategies, content creation, list building, selling, and more.
.
.
8. Social Brilliant with Laura Roeder
Social Brilliant is a training course by Laura Roeder and her business LKR Social Media. Social Brilliant focuses on saving time and getting faster/better results with social media. The course is recommended because it focuses on solid, actionable steps to attract leads via social media and less on tricks, gimmicks, or fads.  For a solid course on growing your audience, check out this one.
.
. 
9. FB Advertising Secrets with Andrea Vahl
Andrea Vahl is the author of Facebook Marketing for Dummies and along with FBInfluence, she has another great course called FB Advertising Secrets. While FB Influence focuses more on engagement strategies, Facebook Advertising Secrets focuses on great Facebook ad strategies, something that is essential for any business to know coming up this year.  Andrea dives into the power editor, adjusting and monitoring your campaigns, and more.
.
.
Training by Mari Smith
In addition to these courses, I also recommend training from Mari Smith, who in addition to speak and consulting services, offer an Inner Circle program and an online video training 'Facebook Marketing Masterclass'

.
.
Training by Kim Garst, Boom Social
Also recommended is Kim Garst's online training programs.
These include Kim Garst's 'Social Selling Made Simple' inner circle membership as well as several online training courses including "Promoted Post Domination, Facebook Ads Traffic Conversion Boot Camp, Twitter Growth Domination'

.
Top Social Media Marketing Books
In addition to training courses, I thought it would be important to list the top books detailing how to do social media marketing and social media strategy. All though these are not full out courses, the books selected I found contained very important social media marketing training and ideas.
1. The Art of Social Media, Guy Kawaskai and Peg Fitzpatrick
Guy Kawasaki is one of the pioneers of business blogging and social media marketing. It's difficult to properly address social media strategy because it is so involved, but this book follows a very logical order and really dives into the intricacies between the different platforms.
If you have read Guy's previous works, you know that he tried to make often dry and boring material as lively and enjoyable as possible.
To learn more, visit the book on Amazon

here

.
.
 2. Social Media Explained, Mark W. Schaefer
One of the reasons this book is a must read is because author Mark Schaefer is able to use his education background to distill sometimes complex marketing techniques into very easy and understand processes. The book goes beyond education and pushes you to actually act on the information and get results. This book is divided into 4 main sections covering how social media works, questions and objections that may come up, and finally real case studies of Mark putting ideas and concepts into action.
To learn more, visit the book on Amazon

here

.
.
 3. Jab, Jab, Jab, Right Hook: How to Tell Your Story in a Noisy World, Gary Vaynerchuk
The reason this book is recommended is because it dives into specific examples and case studies of how to use each social media channel correctly tell your brand's story. Advertising for Gary isn't one giant endorsement of your brand, but a two way conversation in which you need to build a relationship and educate your target market before you sell or 'right hook' them.
To learn more, visit the book on Amazon

here

.
.
 4. The Zen of Social Media Marketing, Shama Kabani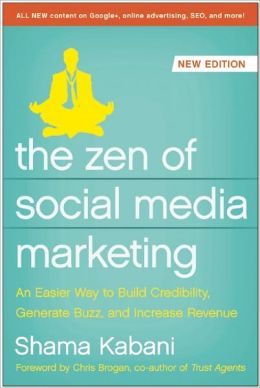 This updated version of the first is an excellent, down to earth book/training on how to get started and effectively use social media. This book is recommended because it's not out to talk over people or confuse, but provide actionable, helpful tips on Facebook, Twitter, Google +, and more to help you learn the foundation and get started.
To learn more, visit the book on Amazon

here.
.
 5. Likeable Social Media, Dave Kerpen
This book is almost like an entire social media marketing training course in itself. It's apparent that Dave Kerpen has a vast understanding of social media marketing and uses examples of his own specific work throughout the book to help demonstrate his points. The reason this book is recommended is that it contains more information than the typical 'newbie' intro into social media book and assumes the reader is educated and has some sort of marketing knowledge already.
To learn more, visit the book on Amazon

here

.
.
6. Color Your Message, Lisa Caprelli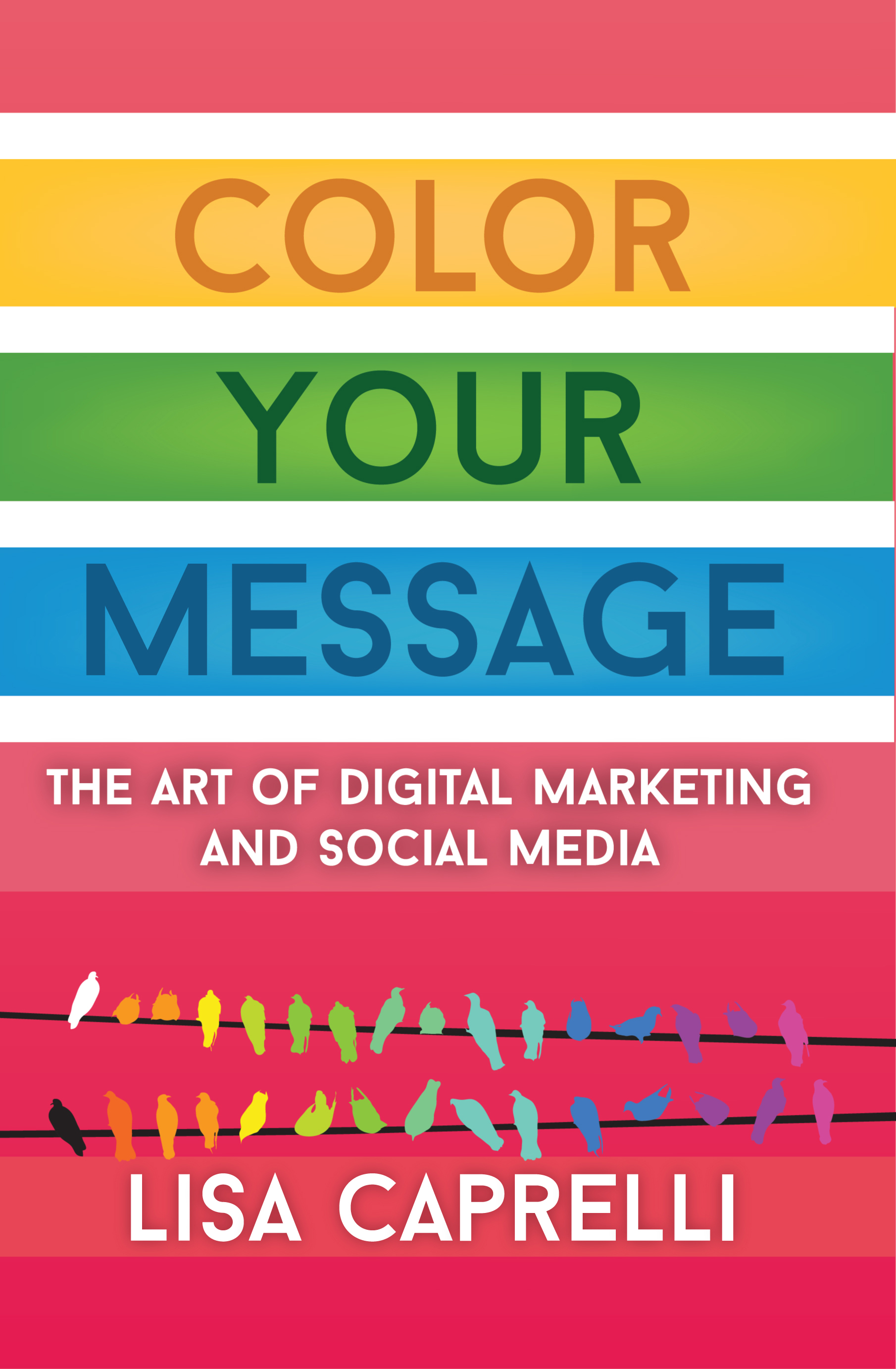 Color Your Message makes a compelling case that marketers have no choice but to embrace social media marketing if they want to reach customers. This book explores Facebook, Twitter, LinkedIn, and others highlight the strenghts and weaknesses of each platform.  If you're on the fence about implementing social media strategies into your business, this is a must read.
To learn more, visit the book on Amazon

here

.
.
7. N0 B**S Social Media, Janson Falls & Erik Deckers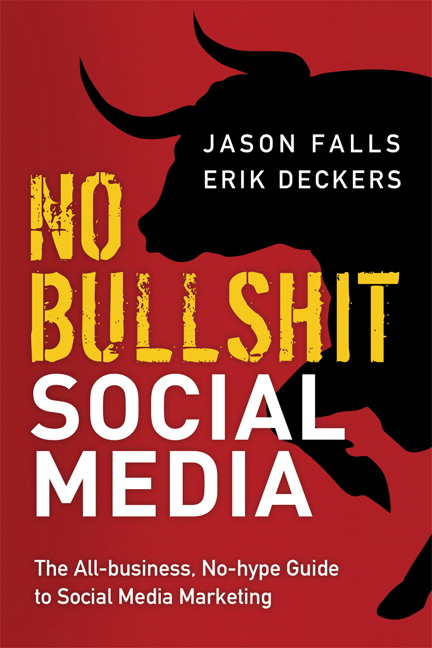 Another book that will convince you that your business must have a social media presence is No B**S Social Media by Erik Deckers and Jason Falls. This makes a great case that businesses have no choice but to start embracing digital marketing or fall behind those who do.
To learn more, visit the book on Amazon

here

.
There you have it, the current top rated programs and books on social media marketing.
So, what do you think of these selections? Have you tried them out or follow the creators? Let me know your thoughts in the comments below.
Also, do you have any recommendations I might have missed? Let me know and I'll take a look and possibly include them in as well. As mentioned before, there are a lot of social media courses and books out now and it's possible I may have missed something very important.